Posts: 131
Joined: Sun Oct 21, 2007 2:55 am
Location: Beloit, Wisconsin
Contact:
HI, I'm on my fourth Spider and loving every minute of it!
81 Fiat Spider
71 Chevy K-10
89 Dodge Dakota
85 Yamaha Maxim
---
Posts: 216
Joined: Sat Jun 02, 2007 3:15 pm
Location: Norwich, NY USA
Gee, maybe we can get a 500!!
Jim Herzog
---
"Chrysler would tap Fiat's experience building small and medium-sized cars to accelerate its own plans to bring out new front-wheel drive vehicles offering lower emissions, while Fiat may use Chrysler's North American production and distribution network to introduce the Alfa Romeo brand and Fiat 500 minicar in the U.S.,Automotive News Europe reported today."
Kevin Rich
1980 Spider 2000
1962 Austin Healey Sebring
1976 Lancia Scorpion (SOLD)
---
---
On CTV News this morning, it was announced in Italy by a Fiat VP that Fiat and Chrysler would sell through each others distribution networks in North America and Europe respectively, in exchange for Fiat taking a 35% stake in Chrysler. No mention of joint small car development or when it would happen. Sounds promising though...
Peter Brownhill

1978 Fiat 124 Spider - original owner
1977 Porsche 911S - track car
2002 Dodge Ram 4 x 4 - hauler
Author of "Owning an Icon...and DRIVING it!"
---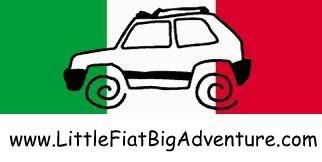 ---